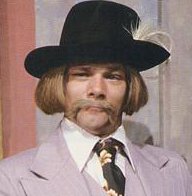 The storm will rock the town to its core. Valley residents are too busy celebrating the sexy, but evil, David Hayward's death to see it coming. Poor dears.
Is the storm a hurricane? No. It is a storm of despair.
What generated this storm? The death of Pine Valley's last sin eater. Once there were two, then there was one, and now there are none. Adam and David shared the enormous job and they did it well. Regrettably, Adam left town, leaving David to shoulder the burden alone. The burden might have proved too difficult for an ordinary man, but David was no ordinary man. He was brilliant, slyly funny, loyal, and yes, at times, evil. In addition, he was a tortured and sexy man. He was a fine pianist. In his lab, he could whip up concoctions the FDA would never approve. He made damn fine blueberry pancakes. His ability for making plans was next to none. He looked great in jeans, formal wear, scrubs, and the occasional jailhouse orange jumpsuit. He had plenty of time for his patients and no time for hypocrites. And, more times than not, he owned up to his machinations.
He made me laugh. He made me cry. He made me want to slap him all the way to Llanview.
I refuse to believe he's dead. I don't believe he is dead.
But I digress. Let's get back to his role as PV's sin eater. People would throw their sins at him and walk away cleansed. What did David receive in exchange for this service? He was reviled. Unless, of course, someone needed him to do something for them. A heart transplant. A baby switch cover-up. A referral to a doctor in Europe. A truth serum. An artificial insemination. Doctored financial records. Marriage. Once David finished the appointed task, people went back to their "reviling Hayward"ways. Sin eating is a thankless job.
What does this have to do with the storm of despair? All too soon, residents will realize how difficult their sin-eater-free lives are. Despair will set in, once they realize they must take responsibility for their misdeeds. They can continue to blame David for past misdeeds, but what about new ones? Let's face it, in Pine Valley a week can't pass without someone doing something they'd rather blame on someone else. Yes, there are dark days ahead for most Valley residents. I cannot wait.
Granted, people are doing their best to make Liza the next sin eater. Tad and Jesse hold her responsible for the fallout from Angie's blindness going public. Doesn't matter that Liza had no clue that Angie was blind. People are smacking Liza down for doing her job. Maybe it's because few of them have a clue about having a job and doing it well.
I enjoy Liza as the new DA. I just don't picture her as the new sin eater. I don't know why, but I don't.
I like picturing Madison as the next Mrs. Ryan Lavery. I doubt that will happen but I still enjoy thinking about it. Their relationship has freshness to it. They are new to each other. They each have baggage but it's new baggage. It is not hurt, infidelity and abandonment from a previous time together. They have not inflicted wounds on each other that can easily be reopened. They enjoy each other's company. I imagine this will continue until Madison gets tired of being the good girl. I mean, really, how long can she be expected to be understanding and noble about the time Ryan spends with Greenlee? When her patience wears out, Madison will either pound Ryan's skull with a bookend or move on to Frankie. Given that Madison is a resourceful woman, maybe she'll do both.
I am not going to get into Kendall's silliness about destroying the evidence. I'll let Zach handle that when he comes back to town.
I wonder why Tad is being snarky towards Caleb. Isn't his beloved Dixie Caleb's cousin? What has Caleb done to Tad? JR , Tad's sometime son, stole a company from Caleb. It's not as if Caleb stole a company from JR. You would think that out of love for Opal, Tad would treat Caleb with respect. You'd be wrong. It's not as if Caleb stole Krystal from Tad, they have been divorced for quite some time. Let's face if Krystal moved into Wildwind, Tad's place would have one less person hogging the bathroom. Or, for Tad, has Caleb replaced Adam and/or David as a target for derision? Tad has many admirable qualities, behaving like a spoiled child around self-made, successful men is not one of them.
I loved seeing people dressed up for the party. Murder, adultery and blackmail always look better in black tie.
I like Caleb for putting the picture of one of Palmer's many Dobermans on the mantle.
Seeing Kendall's scar was refreshing. Way too many shows "forget" that a character should have a visible scar.
What keeps me hanging around? Because this sentence:
"Can we at least be honest with each other-now that I'm dead?"
makes perfect sense in Pine Valley.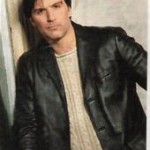 Sigh.